BECOME A BIGGER-FASTER-STRONGER ATHLETE!
Discover A Clear and Proven Path to Athletic Success at Bernardo's Training
High School Catcher Gets D1 Offers!
Before joining Bernardo's Training, I was physically much weaker than I am now, and weighed only about 115 pounds. Mentally I did not have much confidence in myself.  I looked at Bernardo's Training because I was looking for a gym where I could learn proper form and lifting technique.  I also needed help learning what to eat to gain weight.  Now, physically I weigh about 160lbs and feel and look a lot stronger than I used to.  Mentally, I am confident in my ability to compete with anyone on a baseball field.  In the gym I have consistently added weight to all of the main lifts and have added a lot of muscle. On the field I have been ranked one of the top players in New Jersey, and one of the top 120 catchers in the country.  Also, I am being contacted and being invited for visits by Division 1 college coaches.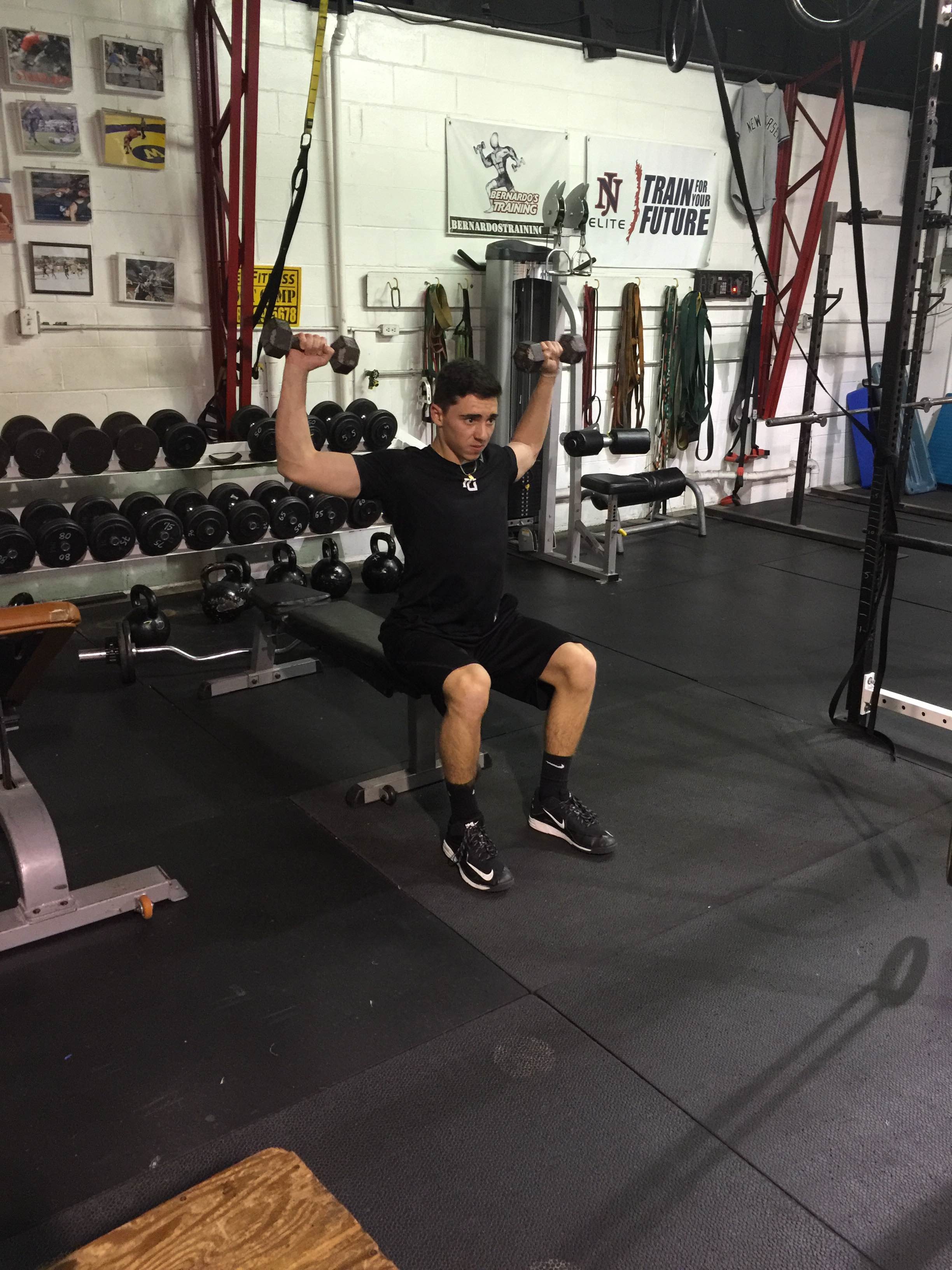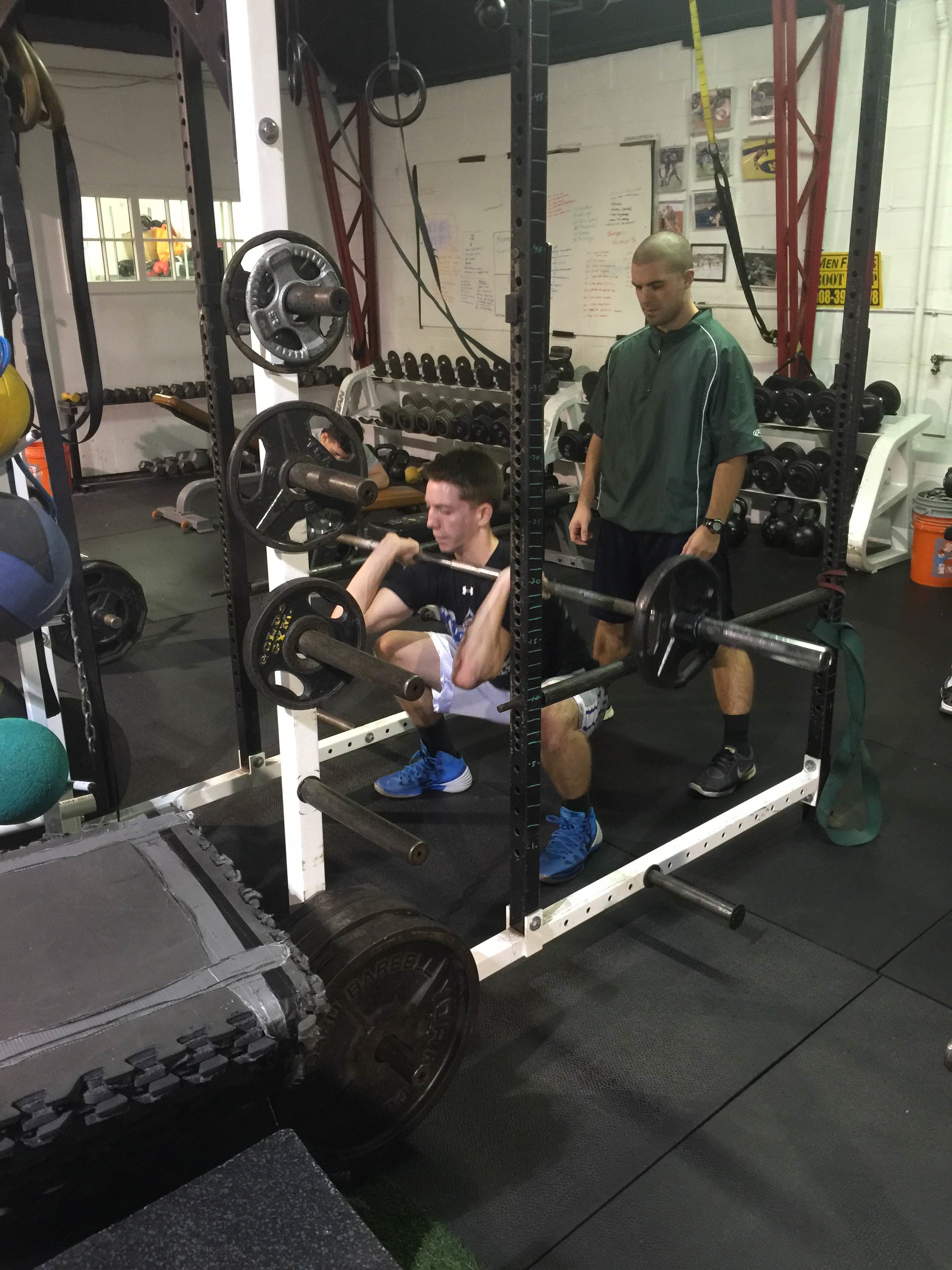 Sophomore Sees Huge Gains in 6 Weeks!
Before joining Bernardo's, physically I wasn't that strong and mentally I felt that I needed to get bigger and stronger in order to compete at a higher level.  After a little bit over a month of working out at Bernardo's, physically I have gotten stronger, and mentally it has driven me to work harder at everything I do.  On the field I'm starting to throw harder off the mound and from the outfield!  -DYLAN BEYER, HOWELL HIGH SCHOOL
H.S. Linebacker Gets Bigger, Faster, & Stronger!
Physically, 3 years ago i was 120lbs and just started to work out. Mentally, i had some confidence, but had no idea about speed and agility prior to Bernardo's! In the gym I increased speed and agility along with strength (bench press 400 lb's x1, 225 lb's x 27 reps, squat 425 lb's x 7 reps are just a few to mention).  On the field i was a starting middle linebacker and fullback as a junior.  I am looking to finish my high school football career on a very high note. With Bernardo's training, I am prepared both physically and mentally to succeed to the next level. - CHRISTIAN ISABELLA, MANALAPAN HIGH SCHOOL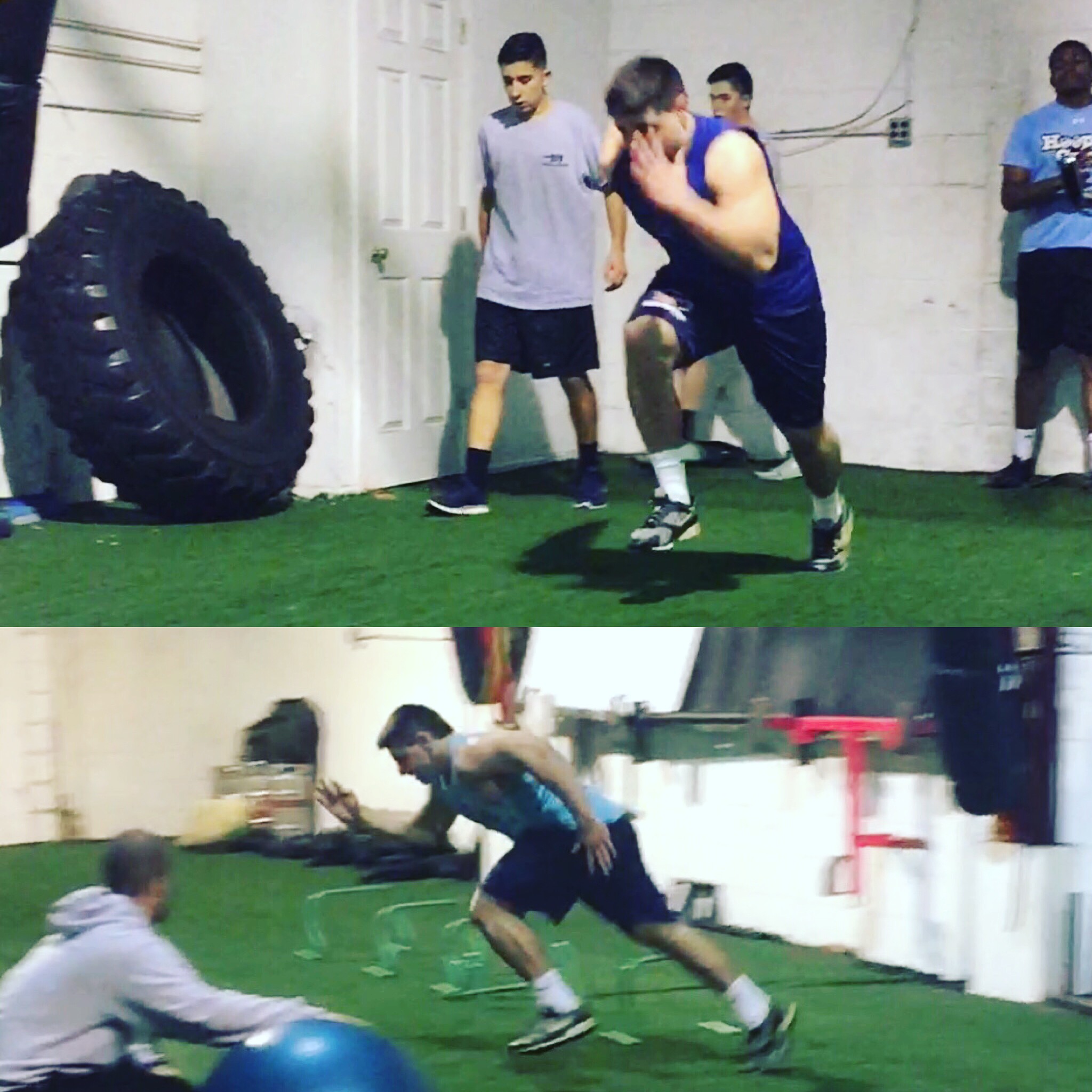 Follow our proven path to athletic success for the next 6 weeks and we guarantee you will be a BIGGER, FASTER, and STRONGER athlete or YOUR MONEY BACK GUARANTEED!
Athletic evaluation including testing, needs analysis, and measurements ($99 Value). We will have our parent and athlete meeting on 4/24 and begin the process of athletic testing.
Custom strength training program specific to your athletic needs, sport, and abilities
Custom nutrition plan specific to your athletic needs and goals ($99 Value)
Unlimited speed, agility, and power sessions ($99 Value)
Unlimited small group strength training sessions with other highly motivated athletes ($249 Value)
Cash prizes for athletic improvements (speed, strength, size) and attitude, effort, and attendance!
A $500 value for just $250!
RESULTS GUARANTEED!
JUST FOLLOW OUR PROVEN FORMULA FOR GETTING BIGGER, STRONGER, & FASTER … IF YOU DON'T SEE RESULTS AT THE END OF THE 6 WEEK PROGRAM WE WILL REFUND YOU YOUR FULL PURCHASE AMOUNT!
Apply To Join Our Bigger Faster-Stronger- Program Here
Fill out the form below and we will contact you shortly!
We value your privacy and would never spam you